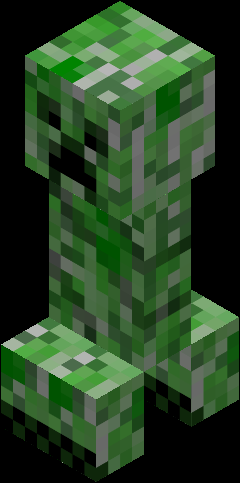 Welcome to the Minecraft mad Wiki, The wiki of Minecraft epicness...
Edit
Minecraft is a great sandbox game created by a Swedish member of Mojang, in 2009. He went off towork on his own games now, so Jeb works on it. In 2010 "The Nether" was added as a halloween uodate, then the end, soon more biomes and the game took off when Notch pulled the lever at the first official Minecon. Mobs such as Endermen and Creepers are the most popular mobs in the game so you may recognize them even if your a newbie. and giants to emeralds and the blessed diamond, you will need a urge to mine and blocks for creation while the limit is the sky. Videos and pictures explain in detail, and keep in-mind this is a wiki in progress. That means we will add and add.Edit
Even if you just edit, or add a huge whopping page, every click makes this wiki better. If you cant be bothered to do either of those, why not just add a picture to show that you've been here? You are welcome to edit, and your not just a regualr editer on this wiki. You are a person who we need to say "THANK YOU SO MUCH!" to. And steve (right) can be changed to a different skin by first buying the game then going on to Minecraft.net and pressing profile, then press choose/browse and find your skin. Finially, press upload and WOOLA! you have a different skin. This Wiki is small, so it can really use some help.
Edit
Leave any messages you have on my talk page and NO I will not edit the theme. I will change it if i get atleast six messages on the same theme, but it might take a while for me to respond so dont moan. Now, look around the wiki beacause all our admins, contributers and just newbies are...
Edit
Minecraft mad.Edit
Wikimyeverything233 07:00, August 22, 2012 (UTC)Wikimyeverything233, founder and administrator of all.
Describe your topic
Edit
Another Minecraft Wiki.
Latest activity
Edit